AJ or Tuner King 5 is a member of Khan Academy who very much likes doge.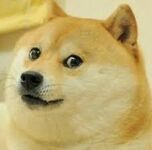 Khan Academy Highlights
Edit
He can be found here
Has over 15 Million points and Tesla
Has 10 programs with over 100 votes
Highest rated program has over 400 votes
Wikia Highlights
Edit
Chat moderator on KAOS
Has over 8,400 edits on all of Wikia
Has been on Wikia since June, 2014
Disabled his Wikia account in early 2017
Other sites where he learns
Edit
Ad blocker interference detected!
Wikia is a free-to-use site that makes money from advertising. We have a modified experience for viewers using ad blockers

Wikia is not accessible if you've made further modifications. Remove the custom ad blocker rule(s) and the page will load as expected.