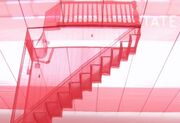 You might think of an archive as a collection of documents and records, files tucked away in boxes, or even the building that houses those records. But what do archives have to do with art? How do we store and preserve the things that artists leave behind, be that actual works of art or ephemera like sketches and drawings? Learn more about the nature of archives, see how artists work with ideas of memory, and go behind the scenes to see how Tate's team of art conservators bring science into the gallery to fix, preserve, and restore works in the collection.
Introduction
Activities
What is an archive?
Art and Memory
Conservation: Behind the scenes
Learn more about this on Khan Academy.
Ad blocker interference detected!
Wikia is a free-to-use site that makes money from advertising. We have a modified experience for viewers using ad blockers

Wikia is not accessible if you've made further modifications. Remove the custom ad blocker rule(s) and the page will load as expected.