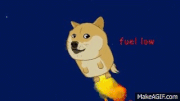 Khan Academy Highlights:
Edit
Found here
Has two programs with over 100 votes
Has 1000+ earth badges
Has earned Tesla with over 11.2 million points.
Has been a member of Khan Academy for about a year
Has a 381 day streak
Has the "Helpful Hopper" badge, a rare earth badge for being one of the top answer-ers of questions in the Hour of Code section of 2015.
Duolingo Highlights
Edit
Found here.
Streak of 403 days.
On level 25(the highest level) on all available languages.
Has over 1.7 million XP.
Scratch Highlights
Edit
Ad blocker interference detected!
Wikia is a free-to-use site that makes money from advertising. We have a modified experience for viewers using ad blockers

Wikia is not accessible if you've made further modifications. Remove the custom ad blocker rule(s) and the page will load as expected.