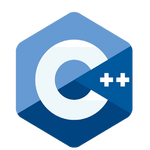 C++
(pronounced
cee plus plus
, /ˈsiː plʌs plʌs/) is a general-purpose programming language. It has imperative,
object-oriented
and generic programming features, while also providing facilities for low-level memory manipulation.
Sites with C++ lessons
Edit
Featured users who know C++
Edit
Ad blocker interference detected!
Wikia is a free-to-use site that makes money from advertising. We have a modified experience for viewers using ad blockers

Wikia is not accessible if you've made further modifications. Remove the custom ad blocker rule(s) and the page will load as expected.