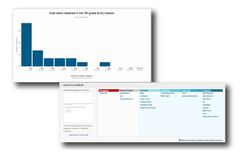 Interested in using Khan Academy with a student? Whether you're an educator, a parent, or just someone interested in helping others learn, you'll find the resources you need here. Note that Khan Academy does not provide coaches. The coaches come in with the students.
Coach resources on Khan Academy are located here.
K-12 Teachers

Using Khan Academy allows teachers to use technology to be armed with data about student knowledge gaps or areas where mastery has already been attained making their teaching more effective

Common Core on Khan Academy
For higher education math
For parents and mentors
For out-of-school-time programs
Reference materials
Ad blocker interference detected!
Wikia is a free-to-use site that makes money from advertising. We have a modified experience for viewers using ad blockers

Wikia is not accessible if you've made further modifications. Remove the custom ad blocker rule(s) and the page will load as expected.