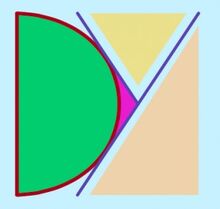 Darryl Yeo
, who goes by his initials DY, is one of the top programmers on
Khan Academy
. He is particularly well known with the contest crowd. Whenever a new contest comes out, they wonder what he will imagine and create. He currently has 9 Golden Winstons.
While he does do games, he mainly takes a more artistic and graphic design approach to his programming. In particular, he lists his specialties as: interactive visuals and spectacular, mind-blowing animations. He actually doesn't mention the many logos he makes for other users.
Visit his blog at https://darryl-yeo.com and subscribe if you like what you see!
Computer Languages
Edit
Khan Academy Highlights
Edit
Found here
Highest voted program, Transcolors 2.0, has over 1900 votes
Has 33 programs with over 100 votes
Has 26 Sun Badges
Has won 9 of Pamela's programming contests
Has completed 100% of the skills from Khan Academy's "The World of Math" mission
Has earned the rare badge Helpful Hopper
Was one of the Trusted Testers for Khan Academy's jQuery course.
One of the top users in LearnStorm 2015.
Has over 3,300 answers
Member since 2011
Scratch Highlights
Edit
Found here
Member for over a year
Has one project: a complex multi-level game
19 followers
Ad blocker interference detected!
Wikia is a free-to-use site that makes money from advertising. We have a modified experience for viewers using ad blockers

Wikia is not accessible if you've made further modifications. Remove the custom ad blocker rule(s) and the page will load as expected.