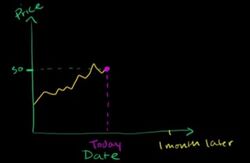 Finance and Capital Markets:
Interest and Debt
Housing
Inflation
Taxes
Accounting and Financial Statements
Stocks and Bonds
Investment Vehicles, Insurance, and Retirement
Money, Banking, and Central Banks
Options, Swaps, Futures, MBSs, CDOs, and Other Derivatives
Current Economics
Ad blocker interference detected!
Wikia is a free-to-use site that makes money from advertising. We have a modified experience for viewers using ad blockers

Wikia is not accessible if you've made further modifications. Remove the custom ad blocker rule(s) and the page will load as expected.