Articles may be made about users that are on multiple learning sites. Only in select cases are articles made about users of only one site. Wikia, while not a learning site in the traditional sense, is a site that may be highlighted and used as a section. Articles are written in the 3rd person-using he, she and they as the pronouns, n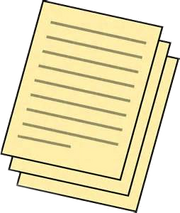 ot you, I or we.
Sections: only include if applicable.
General information-keep it related to learning/online sites/Wikia. These articles do not cover users favorite foods and such.
Khan Academy Highlights-

Link to profile/programs
Number of programs with over 100 votes
Number of programs with 50 to 99 votes, if seems worthy of mention
Streaks, if substantial
Distinct badges like Tesla, Friendly Hacker, Exterminator

Scratch Highlighs-
Duolingo Highlights-
other sites Highlights-
Wikia Highlights-
Category added, Scratchers or KA Users
Ad blocker interference detected!
Wikia is a free-to-use site that makes money from advertising. We have a modified experience for viewers using ad blockers

Wikia is not accessible if you've made further modifications. Remove the custom ad blocker rule(s) and the page will load as expected.