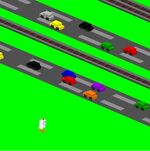 He's a Canadian Christan homeschool kid. He likes Math, Science, and computer programming. He has an arcade program called "An endless arcade!". He'd also recently reached the top of the hot list with his program of a movie theatre, with a movie about Oh, Noes, Khan Academy's error buddy.
His profile can be reached here
Khan Academy Highlights
Edit
Ad blocker interference detected!
Wikia is a free-to-use site that makes money from advertising. We have a modified experience for viewers using ad blockers

Wikia is not accessible if you've made further modifications. Remove the custom ad blocker rule(s) and the page will load as expected.