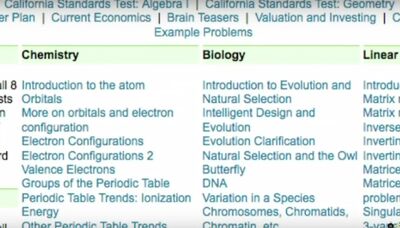 The appearance of Khan Academy's website has changed several times throughout its existence. 
In May of 2016, the site had a major appearance change, removing items from the directory. The content remains, however, one must type it into the search bar or have the direct link in order to find it. Many users complained that the new appearance made the site harder to navigate, but KA has kept it.
Fall of 2016-Computing
Edit
Fall of 2016 is expected to see an appearance change in the computing section. This change is catalogued here.