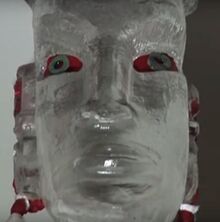 The great expanse of the Pacific Ocean is inhabited space. Pacific islanders have always been skilled navigators and linguists. For many of these people the ocean is not so much a barrier as a known landscape, across which they travel constantly. Explore the British Museum's unparalleled collection of art and artifacts from the Pacific Islands that make up Polynesia, Melanesia, and Micronesia.
Polynesia
Melanesia
Micronesia
Learn more about this on Khan Academy: through partner content.
Ad blocker interference detected!
Wikia is a free-to-use site that makes money from advertising. We have a modified experience for viewers using ad blockers

Wikia is not accessible if you've made further modifications. Remove the custom ad blocker rule(s) and the page will load as expected.