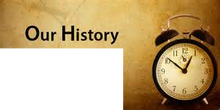 When our founder, Vanilla Dazzle joined Khan Academy the second time in the summer of 2014, she found that her friends thought she was silly for being on Khan Academy. She really wanted to share her online learning experiences with others, but Khan Academy isn't really set up for that sort of social learning interaction, especially since she was not doing coding yet. She met a few people over comments on Khan, but nothing substantial. 
In the fall of 2015, she started doing the coding tutorials on Khan and now she wanted to have people to whom to show her programs. It had to people that programmed too. After all, if you showed a program to a regular person, they might not understand how much work went into your creation.They would think it was as easy creating that picture in MS Paint or something. On October 31st of 2015, she joined the Khan Academy wiki and started to chat on their chat room. This was nice. She could show others her programs and ask them questions and sometimes even help a new programmer.
However, she found that site to have various issues with which she wasn't happy. Additionally, she started to notice that a lot of the people programming on Khan Academy were also using Scratch. She signed up for Scratch. Eventually, she was thinking there should be a wiki that covers all online learning-especially these two popular sites. She had met HD Master in Central who is on Scratch, but not KA. He had helped her a few times and really knew his way around wiki.
KAOS was founded in the wee hours of the morning on the over night between February 4th and 5th which was a Thursday to Friday. Vanilla Dazzle asked HD and another online friend to be her admins. She some friends from the KA wiki to come work on this new wiki with her.