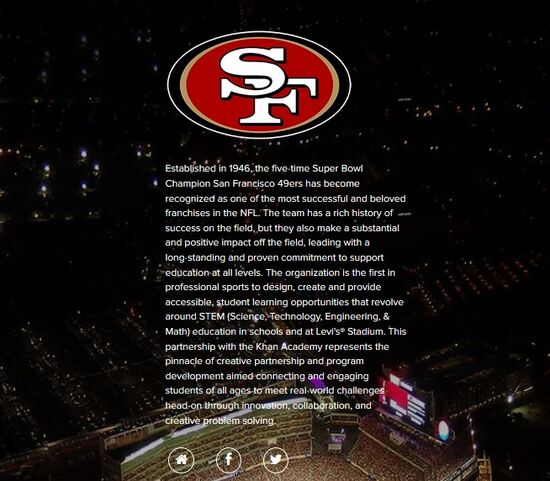 One of the newer additions to the partner content, in this section, Sal discusses questions where football and physics collide:
Why is it good to throw a spiral?
To kick or not to kick?
How many footballs would fit in Levi's® Stadium?
Can fans affect the outcome of a football game?
Football or pigskin?
Newton's first law of motion
Newton's second law of motion
Newton's third law of motion
Solar power
Find this on Khan Academy here.