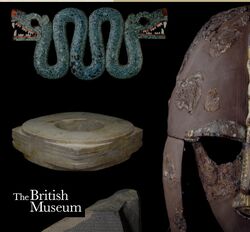 The British Museum was founded in 1753, the first national public museum in the world. When the doors opened to the public in 1759, each day about 75 people made their way round. In 2013, annual visits rose to 6.7 million. Through Khan Academy's partner content, you can explore world cultures through articles and videos about the British Museum's collection and special exhibitions.
Ad blocker interference detected!
Wikia is a free-to-use site that makes money from advertising. We have a modified experience for viewers using ad blockers

Wikia is not accessible if you've made further modifications. Remove the custom ad blocker rule(s) and the page will load as expected.